QUALITY BUILDER SUNSHINE COAST
Boydbuilt Constructions is a family run business with abundant experience in commercial, industrial and residential building.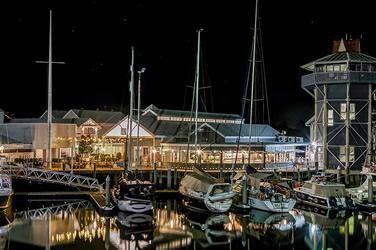 We began our lives, and careers as apprentice carpenters, on the Sunshine Coast, a place well known for its natural beauty and relaxed lifestyle, where we still proudly reside and work.
Shayne Boyd started Boydbuilt Constructions with a team of two, prepared to make a commitment to detail and hard work, ensuring clients received the service and quality that would make them, and us, proud.
Ten formative years on and with a significant range of industry experience under our tool belts we now number 19 regular multi-talented staff with a wealth of diversified construction skills and an impressive list of likeminded contractors.
Experienced management capabilities, a well organised administration and workplace safety practices allows us the flexibility to work closely with our clients to understand their individual needs, determine what each project requires and offer our services accordingly.Our approach is to work openly and collaboratively with our clients enabling us to deliver the best possible solution with each project.
Clean sites, punctual, professional staff, and a commitment to client service assure a trouble free and enjoyable building process.
Boydbuilt Constructions continuing success is based on local industry knowledge, professional and reliable services and a highly skilled team with the experience to deliver quality projects on time.
We are commitment to providing our clients with a transparent and collaborative working process. Our extensive industry experience allows us to offer tailored construction solutions across any project with confidence.
We are more than just builders. We manage the entire process, including council approval, coordinating all trades, and taking care of any legislative compliance matters.

Extensive experience in commercial, residential, industrial and hard landscaping sectors.

We enjoy the support of architects and designers due to our professional standards, ability to interpret complex designs and work with innovative products.

We work with the latest designer building materials and constantly look out for and research new building products and techniques.

We incorporate construction techniques and responsible waste management processes to ensure we leave a minimal footprint on the planet.

Flexibility is a must every step of the way. We listen, ask questions, think laterally and 'speak your language' to ensure no stone is left unturned and nothing is assumed.

Friendly professional team.Clean sites, punctual, professional staff, and a commitment to client service assure a trouble free and enjoyable building process.

We work with the best subcontractors and suppliers, giving you the confidence knowing your project is in expert hands from start to finish.
The Dock Bar – Mooloolaba
Brian Boyd
2020-06-18T09:45:29+10:00
The Dock Bar Fitout
Brian Boyd
2020-06-18T09:41:04+10:00
'The Wharf' Precinct – Mooloolaba
Brian Boyd
2019-03-21T09:22:29+10:00